The Centers for Disease Control and Prevention have some good news and some bad news for parents. The good news is that your teen is significantly less likely to smoke than you were at her age. Teens today are also far less likely to get into physical fights than teens were 20 years ago.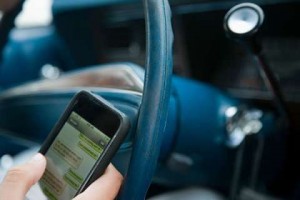 The bad news, according to a recent study, is that many teens aren't paying attention behind the wheel. The CDC's national survey found that '41 percent of [high school] students who had driven a car or other vehicle during the past 30 days reported texting or emailing while driving.'
Many teens (and adults!) think they can safely tap at their smartphone's screen and still pay attention to the road. The statistics prove otherwise. Fatalities due to distracted driving rose by 28 percent between 2005 and 2008, and the age group most likely to be involved in fatal collisions was 16- to 29-year-olds. Male drivers are more than twice as likely to be involved in such accidents as are female drivers.
Government officials are clearly aware of the problem; 37 states and the District of Columbia have banned all cell phone use by novice drivers. But law enforcement is not the most influential authority in most teens' lives. Parents are.
It's a well-known fact in child and adolescent psychology that young people pay attention to the behavior modeled by grown-ups – parents, especially. It should come as no surprise, then, that a study by AT&T found that 41 percent of teens reported that their parents text while driving. Teens can sense this disconnect; 77 percent agreed with the statement, 'adults say that kids should not text or e-mail while driving, but they do it themselves – all the time.'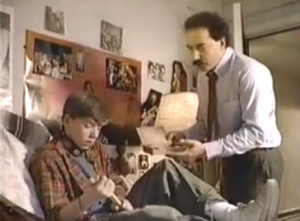 If you're the parent of a teen, or a child soon-to-be a teen, check your own driving habits. You may remember the old anti-drug TV ad (right) that concluded, 'Parents who use drugs have children who use drugs.' The ad is a bit heavy-handed, but it drives the point home (pun intended) about parents who text or e-mail behind the wheel.