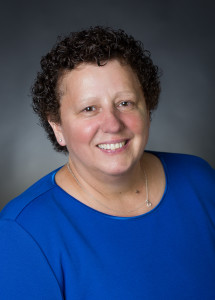 Few grown-ups are more qualified than Debra Silva Rivera to write middle-grade fiction that deals with heavy subject matter. After 20 years working in public schools – 13 as a counselor – Rivera knows all too well the difficulties many young people face at home.
Rivera's book, tentatively titled "Nowhere to Be," is about 13-year-old Lena Moore and her mother, who are on the run from the mother's abusive ex-boyfriend. Every time Lena has to start at a new middle school, she tries to avoid attention from bullies by keeping her hoodie pulled over her head. Her mom is in denial and refuses to discuss the ex-boyfriend with Lena, sending her to a counselor instead.
When Rivera first began writing she assumed it would be a young adult story, but she realized that such books are needed for middle-grade readers, as well.
"I've dealt with many kids who come from those situations," she said. She thinks it would be good for a teacher to have a book like hers to start conversations with students about challenging circumstances they're facing at home. In some situations, she said, the parent is so overwhelmed by what's happening that they can't really see the full impact of it on their child.
When a family is going through a crisis, Rivera said, an adult may not be able to communicate well with their children. Books can act as parent-guides to a child who is trying to understand what's going on.
"For the child," Rivera said, "they're just trying to make sense of it. In some situations, they do keep it secret." Reading a story about it lets them know that the feelings they're experiencing are not unique to them, that they're not alone.
Their reaction is often, "I do belong, and I can fit in," she said.
In addition to more stories about tough real-life situations, Rivera advocates for greater diversity in middle-grade books, as well. Kids that age are ripe for new information, she said, and books can feed their imaginations and help them see different futures for themselves.
She remembers attending a presentation by a lawyer when she was in fifth grade. The lawyer was a black woman, and Rivera recalls thinking with surprise, "blacks can be lawyers?" The idea had never occurred to her because she hadn't seen a black lawyer depicted anywhere. Rivera wants young people from under-represented groups to be able to imagine themselves doing anything, and books can help expose them to relate-able role models.
"If there's no place to see it or read it," she said, "they think it doesn't exist."
Rivera remembers reading books by Sandra Cisneros and Maya Angelou as a girl and being excited to see herself reflected in a story for the first time. When she read I Know Why the Caged Bird Sings, she remembers thinking, "oh, wow, here's my culture. I belong, I fit in, I'm somewhere in this world."
Debra Silva Rivera is the author of an as-yet-unpublished middle-grade manuscript with the working title 'Nowhere to Be.' She is on Twitter @drivera1057