It's early January, it's frigid outside, and many kids are still home on winter break. Violent video games and movies are likely occupying the attention of some of them. This week, I picked the brain of an internationally known expert about the effects of media violence on children.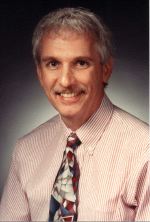 Dr. Craig A. Anderson is a Professor of Psychology at Iowa State University and the Director of the Center for the Study of Violence. He is also the father of two, a boy and a girl, who are now in their twenties.
Misunderstandings about media violence
"Most people don't think that media violence has much of an impact on aggressive behavior in general," Anderson said. "There are a lot of reasons for that, among them that the press has not done a good job of conveying accurately what the research shows."
He cites studies that show that mainstream media coverage misrepresents the research, and that the misrepresentation has become worse over the last 10 years. Reporters tend to oversimplify the problem, and counter claims that media violence directly causes violent behavior.
"Those of us who study media violence effects do not claim, and have never claimed, that media violence is the only – or even the primary – cause of aggression," Anderson said. "That would be foolish. We often get characterized as saying that…but it's a position that none of us has taken."
"What we're really saying, and what people really need to understand, is that any of the more extreme forms of aggression, really requires multiple risk factors to be present at the same time."
"Media violence is only one of them," he explained. "It happens to be one that is very pervasive, that almost everyone is exposed to. It happens to be one that a large portion of the population are exposed to frequently. It happens to be one that is easy and cheap to fix, from a parent's perspective."
"We can't do anything about the genetics [and] we typically can't do a whole lot about social environment," Anderson said.
He added that parents who more closely monitor their kids can control their social influences somewhat, but it's still more difficult than simply monitoring a child's media intake.
"It's not nearly as easy as providing a healthy media diet, rather than an unhealthy one."
What the statistics really mean
Anderson said the mainstream media tend to report that media violence effects studies demonstrate a 'small to moderate effect,' which doesn't seem that concerning to an average person. But he explains that this is a statistical definition, and the term 'small' can misrepresent the actual risk.
"We know that some small effects can have a pretty big impact at a societal level," he said.
Anderson points out that studies about childhood lead exposure reveal only a small to moderate effect on brain development, but we as a society have taken dramatic measures to reduce lead in homes and other buildings. He wishes we would take violent media more seriously as a threat.
Does the type of media matter?
Anderson said researchers don't really know for sure if one type of media 'teaches' aggressive behavior more effectively. "Violent video games and violent screen media probably have a bigger impact than other forms…and there's very little evidence that reading violent-themed books will have the same impact."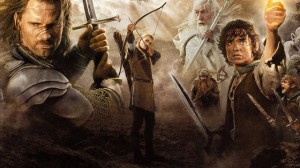 He thinks that books put violence in a context more effectively than do other forms of media. As an example, he compares the amount of violence in Lord of the Rings in book and movie forms.
"What percent of time in the movie is one looking at, thinking about, and essentially cheering on violent behavior? It's probably fifty percent, and there's not a whole lot of context behind it." He compares this with the books in the series, in which significantly less time is focused on violence.
"It isn't like books have no impact…but in terms of what most adolescents are exposed to, I'd much rather have them reading about factual things about World War II than playing certain violent video games based on World War II. They'll actually learn some history, and if it's a well-written book, they'll get some context about what was going on. They'll get a feeling for the suffering of individuals who were killed and maimed, and the suffering of family members."
What can parents do?
He says that he and most of his fellow researchers give the same advice to parents concerned about the children's media use:
"The first thing is, you shouldn't have any kind of gaming system available in the kids' private space. Keep the bedroom for reading, drawing, and sleeping. But no TV, DVD player, GameBoy, Internet access, especially for the younger children, but even in high school."
Keeping such devices in more public spaces such as the kitchen or dining room, Anderson said, makes incidental monitoring by parents and caregivers easier. The research shows that such casual supervision reduces the number of hours kids spend on inappropriate media.
Monitoring also helps parents learn more about the media their children are actually using. Anderson said surveys show that kids often don't reveal what their real favorite media are if they think their parents will find out. Some falsely claim they watch the Disney channel, and the parents might not question that.
"Parents frequently don't know what their kids are doing," he said.
There is evidence that active parental involvement, particularly ongoing discussions about why certain media are inappropriate, can help in two ways: it can decrease the amount of such media content the children seek out, and it can help children understand acceptable and unacceptable uses of violence in the real world.
Such conversations do not inoculate children against violent media content, but they do seem to help limit their effects.
"There is evidence that it provides a protective layer," he said. "They're still harmed, but they don't seem to be as harmed."
But my kid is OK, right?
Anderson cautions parents against assuming that their own children are immune to effects of violent media content, even if other children are affected. This assumption is known as the 'third-person effect,' and Anderson sees it frequently in his work.
"These effects occur even if you don't feel them occurring." He compares it with eating a huge cheeseburger; you don't feel your cholesterol rising, but it's happening nonetheless. For better or worse, children learn lessons from media about how to resolve conflict, how to treat others, and when it's appropriate to behave aggressively.
He encourages parents to have ongoing conversations with kids, comparing their values with what they see on the screen: "What's important to us? What's important to our family? How does the real world work?"
"You can convey this idea that it isn't appropriate," Anderson said. "That we don't bully others, that we don't talk to people in this harmful way, that all of these are forms of aggression."